Water and Sewer Lines -
Repair & Installation Services in Connecticut
CMT Construction and Excavation is a Connecticut licensed water and sewer contractor. We install, repair, and replace residential and commercial sewer and water lines. We work on the roads for municipalities and on private property for land owners. We are experts in excavation services for plumbing emergencies such as burst pipes, invasive root damage, or serious blockages in underground pipes.
When it comes to the excavating and earthwork skills required for this purpose, the highest level of care is needed to prevent damage to affected lines -- as well as other lines connecting to them. We have repaired and replaced numerous underground systems for homes and businesses throughout Connecticut. That's where our knowledge and experience makes a huge difference!
With CMT Construction and Excavation, you can rest assured, the problem area will be identified and repaired properly the first time, avoiding further excavation and inconvenience on your property.
Our services include:
Drainage Installation
Installation of New Water and Sewer Piping and Structures
Demolition and eExcavation of Existing Piping and Structures
Septic System Installs
Repair Services on Existing Water or Sewer Systems
Installation of Water Retention Structures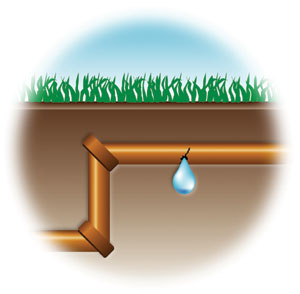 Providing Quality Excavation Services in CT
Contact CMT Construction & Excavation TODAY to schedule professional excavation services your water or sewer line project.
860-886-5726