Do you need an unwanted building demolished?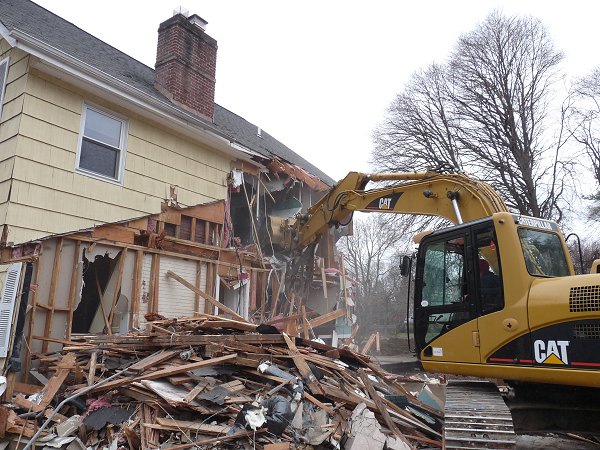 CMT Construction and Excavation provides demolition, site work, and removal services. If you need a lot cleared, homeowners, businesses, and contractors know they can count on us to handle safe removal of unwanted homes, buildings, out-building structures and debris, as well as tackling special projects like digging out and filling-in old, deteriorating swimming pools.
We eliminate old, unwanted buildings that are eyesores and open up new possibilities! Then, we'll fill in holes, level the soil, clear and nicely grade your property.
CMT Construction and Excavation is a licensed and insured demolition contractor in the state of Connecticut.
With any demolition project, safety is always our number one priority. We have the experience, equipment and manpower to handle a variety of demolition projects. Plus, we take the time to clearly explain the process so you know exactly how we plan to get the job done.
Ready to find out more?
Providing Demolition Services in CT
Contact CMT Construction & Excavation TODAY to schedule Demolition services.
860-886-5726